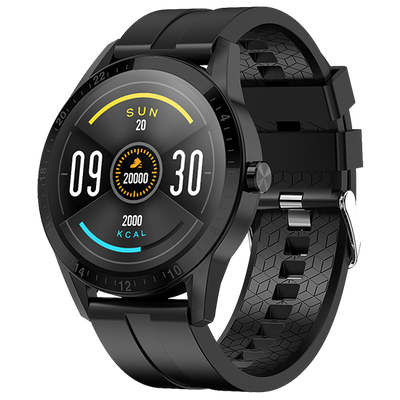 Use code "KWC10" to avail discount on your first purchase.
Note: The code does not apply to discounted products.
Your Safety & Security Plan
You never know when there might be an emergency, so always have a safety plan. Sync your speed dial contacts on the watch to reach them in the case of emergency.
Stay Connected on the go.
In the know.
Everything is within reach with Fire-Boltt Talk. Make a call to the office, reply to an urgent message. With Fire-Boltt Talk you have the freedom to access a quick dial pad, sync speed dial contacts on the watch. The right connections are everything.
And The beat goes on and on
Play music on your watch and listen to your favourite tunes on the watch, anytime, anywhere !
Run the world with just one click
The one-click control mode of Fire-Boltt Talk Smart Watch helps you quickly navigate through the menu and set options easily.
The most advanced & futuristic health monitor on a Smart Watch
Monitoring your health is at the core of Fire-Boltt Talk with a Smart Health monitor that keeps an eye on your heart rate.
24/7 Heart Rate Monitoring
BLOOD OXYGEN
Breathe easier with built-in oxygen measurement Fire-Boltt Talk uses proprietary technology to estimate your SpO2 levels, or the amount of oxygen in your bloodstream. Because this oxygen saturation is directly linked to physical performance, you can use Fire-Boltt Talk to push your routine to the next level.
How does it work?
The SpO2 sensor comprises of an LED and dual photo bodies embedded on the back of the watch. The infrared LED penetrates deep into your skin, shining light on your blood vessels when you have it strapped on. The photo bodies then measure the quantity of the reflected light and calculate the total amount of blood oxygen in your body.
Why do you need it?
Measuring your blood oxygen levels regularly allows you to assess your overall health, so that you take early action if required. As an indicator of your overall wellness, it helps you understand the amount of oxygen your body absorbs on a daily basis. Your blood oxygen level is a primary indicator of your overall wellness. It can help you understand how well your body is absorbing oxygen and the amount of oxygen delivered to your body. This function allows you to take on-demand readings of your blood oxygen as well as background readings, day and night.
Take your health into your own hands, with your wrist
Measure your blood pressure levels on Fire-Boltt Talk. The blood pressure monitor reads your systolic and diastolic blood pressure levels.
Blood Pressure Monitoring
A watch that takes care of your heart
Now measure your heart rate 24*7 with optical heart rate sensor of Fire-Boltt Talk.
Dynamic Heart Rate Monitoring
For a better night's sleep
Fire-Boltt Talk records your sleeping patterns, deep sleep and total sleep which allows you to improve the quality of your rest.
Workouts to outstretch your limits.
Exercise your options with Fire-Boltt Talk. Find different workouts to tap into, including running, walking, cycling and swimming. It brings much more, so you can too.
Beauty with smarts to match
Complete Fire-Boltt Talk's signature look with the large number of watch faces to choose from, all matching its sleek body. And now it's even easier to discover watch faces on the Da Fit App
With Health Support From The Inside Out
Be in a sound body and mind with a watch that cares for both. Follow the suggested meditative breathing exercises to get some peace of mind. It is important to keep your stress levels in check to avoid both physical and mental burnout. When you find yourself bogged down by the hustle, take a quick time out by triggering the meditative Breathing Mode. Indulge in some guided deep breathing exercises to unwind and regenerate.
Let your personality shine through with Beauty on a Vivid Display.
Epic screens aren't just for smart phones anymore. Fire-Boltt Talk is dressed to impress, with a large screen of 33mm (1.28 inch) - 3D HD colour display that ensures smooth and convenient operation.
Bigger & Better display, Yet lighter and slimmer for comfort wear
44mm Curved Bevel Glass, it's easier to see and focus on what matters with an even bigger screen. Fire-Boltt Talk is thinner and smaller, yet lighter with a sophisticated look that's ideal for your wrist with its slimmed down frame.
Brightness
Crystal clear HD screen paired with a high brightness display. Never miss out on anything even in the most sunny days.
Take Charge
Click great-looking photos by controlling your device's camera right from your watch.
Powerful Battery Life
No Worries About Running Out Of Battery Anymore !The Fire-Boltt Talk Smart Watch can sustain for 10 days in Normal Mode, Aound 30 days in a stand by mode and for 5 whopping days with Bluetooth Calling mode.
5 Days with Bluetooth
for voice/call mode
Stay Ahead of Time
Let the countdown begin with a quick and easy stopwatch mode to track your workouts. Set Alarms for daily tasks to never miss anything.
Stay Notified
With Fire-Boltt Talk never miss out any important notifications. It makes the right connections and keeps you in loop with every message, call and social media notifications when you don't have your phone on you. What a simpler way to live a smarter life !
Your Personal Reminder
Set daily reminders to always stay ahead of your plan. Reminders will nudge you to move more, drink more water. It can also help women keep a track of menstrual cycles.
Take a Weather Check
Get constant weather updates on your watch when paired with your phone. Always know about the rain ahead of time and shine bright in those sunny days.
Apps to make you go beyond
Connect your Watch with Dafit App to track all your health vitals, change watch faces and settings. Or use the Boltt Play App to access workouts, challenges, and earn rewards for every step you take.
KEY SPECIFICATIONS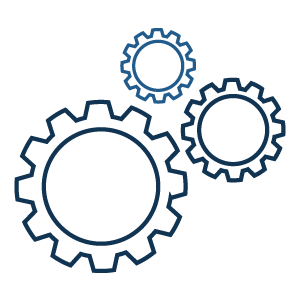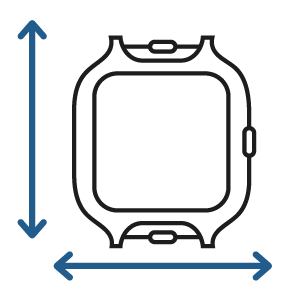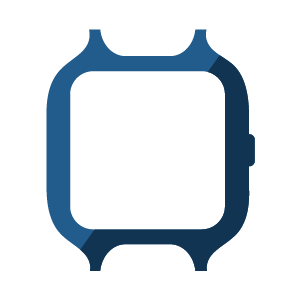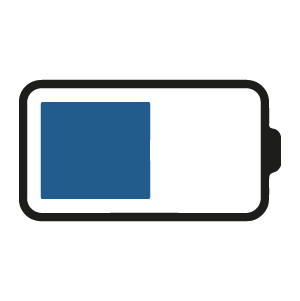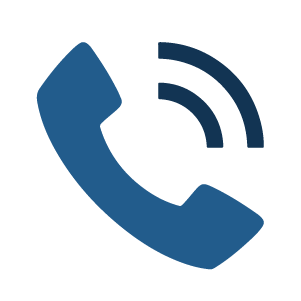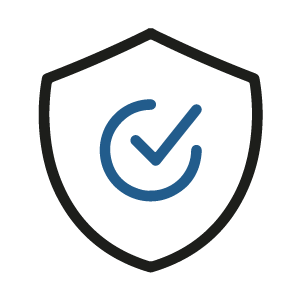 FULL SPECIFICATIONS
MOVEMENT
---
FEATURES
Call Function, Messaging Support, Caller Name Information, Call Rejection, Find my Phone Feature, Low Battery Reminder, Remote Music Control, Sedentary Reminder, Weather Forecast, Stopwatch Reminder, Timer, Alarm, Wake Gesture, Vibration Alert, Do not Disturb Mode, Screen Brightness
STRAP
---
STRAP TYPE.
Silicone
STRAP COLOUR.
Black